From studying the past to « here and now »
After an academic background in art history, archaeology and medieval studies, as well as a voluntary year in ecological farms and communities, massage came to me at the bend of a wonderful trip in Greece.
This first step led me to Asia, where I got in touch with traditional and natural knowledge about massages, in a holistic point of view. Though this beautiful journey, I discovered the complexity of Ayurveda, the strength of Thai massages, the harmony of Khmer healing touch and the beauty of Balinese rituals.
Upon my return to France, these experiences have been supplemented by a certifying massage training in order to include a psycho-corporeal dimension to well-being. I therefore chose to follow the Gestalt Massage® training at the Institut Français de Formation Psychocorporelle (IFFP) and was certified in 2019.
As part of the ongoing training and in order to better meet the needs of my clientele, I will continue my training through complementary courses, theoretical supervision and practical upgrades.
For a more sustainable well-being
Contributing to wellness whilst minimizing the environmental impact is a commitment that works hand in hand:
– Massage oils used are organic and, as far as possible, made in France.
– Flyers and business cards are printed on recycled paper with limited color areas. Inks are plant-based and varnishes are organic.
– Cleansing products are as natural and organic as possible.
– Hot drinks provided before or after the massage are also organic.
Deontology
1. Regarding the obligation of secrecy: I will keep secret all confidences from the customers and the circumstances that let them to me.
2. I will never use my client for personal purpose. IE: I agree not to use the trust established for political, sectarian or personal manipulation (emotional dependence, economic interest…), not to endanger their bodily and psychological integrity, not to have sexual contact or relation, not to use moral or physical violence and not to encourage any abuse by taking advantage of the transient transfer dependence of the subject or of a temporary state of regression.
I will not fail to inform my client, right from the first appointment, about the exact conditions of our professional relationship, especially its practical context, my employment contract and my commitments to them. I will not fail to ask them about their medical background.
3. I will never interfere in a therapeutic work.
4. I will always lead a client, whose problems I believe exceed my possibilities, to a specialist of their choice, thus recognizing the limits of my abilities and of the Gestalt Massage® method.
5. I will never establish a diagnosis and will not give any personal interpretation of my client's psychological, mental and physical state of mind.
All massages offered are neither medical nor sexual.
« In accordance with the law of April 30, 1946, the decree nr. 60665 of July 4th, 1960, the article L489 of the French Public Health Code and the decree nr. 96-879 of October 8, 1996, it is not a matter of medical massage or physiotherapy but techniques of relaxation and well-being. »
References
– Certified Gestalt Massage®, Institut Français de Formation Psychocorporelle (IFFP), Triel-sur-Seine (France)
– Certified Balinese massage, Spa Bali International Academy, Jimbaran (Bali, Indonesia)
– Certified beginners' class Khmer massage, Body and Soul Spa, Siem Reap (Cambodia)
– Certified beginners' class Thai massage, Sunshine Thai Massage School, Chiang Mai (Thailand)
– Certified Ayurvedic massage, Kerala Ayurvedic Health Care, Trivantrum (India)
– Certified Ayurvedic Massage, Veda Nursing Home, Kumily (India)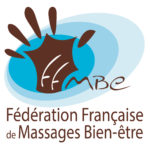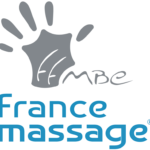 Member of the Fédération Française de Massages-Bien-Être (FFMBE) and referenced on the France Massage directory: click here to find me.